We have put a lot of thought into how we feel we can best deliver on our dream and are excited to present to you our provisional answer to this problem: Our Product Roadmap!
It has been structured in such a way that what cannot be delivered on launch day can be slowly introduced through a cycle of continual development and improvement. We would love to hear your thoughts on the planned roadmap, especially if, as your understanding of the game grows, you feel there are other features or capabilities that would be of interest to the community!
If you do have ideas, please hop over to our Discord, and let us know! You can even request to be part of the closed test cycles we are planning to get even more visibility and input into how Titan evolves over time...
IMPORTANT: Please do keep in mind, this is a provisional roadmap of features that we continue to develop, with Meat Sack Mode the most recent addition to release 5! As such, it is subject to change so if there is a feature you feel strongly about either way, please let us know so we can focus on the things you really want!
Initial Release: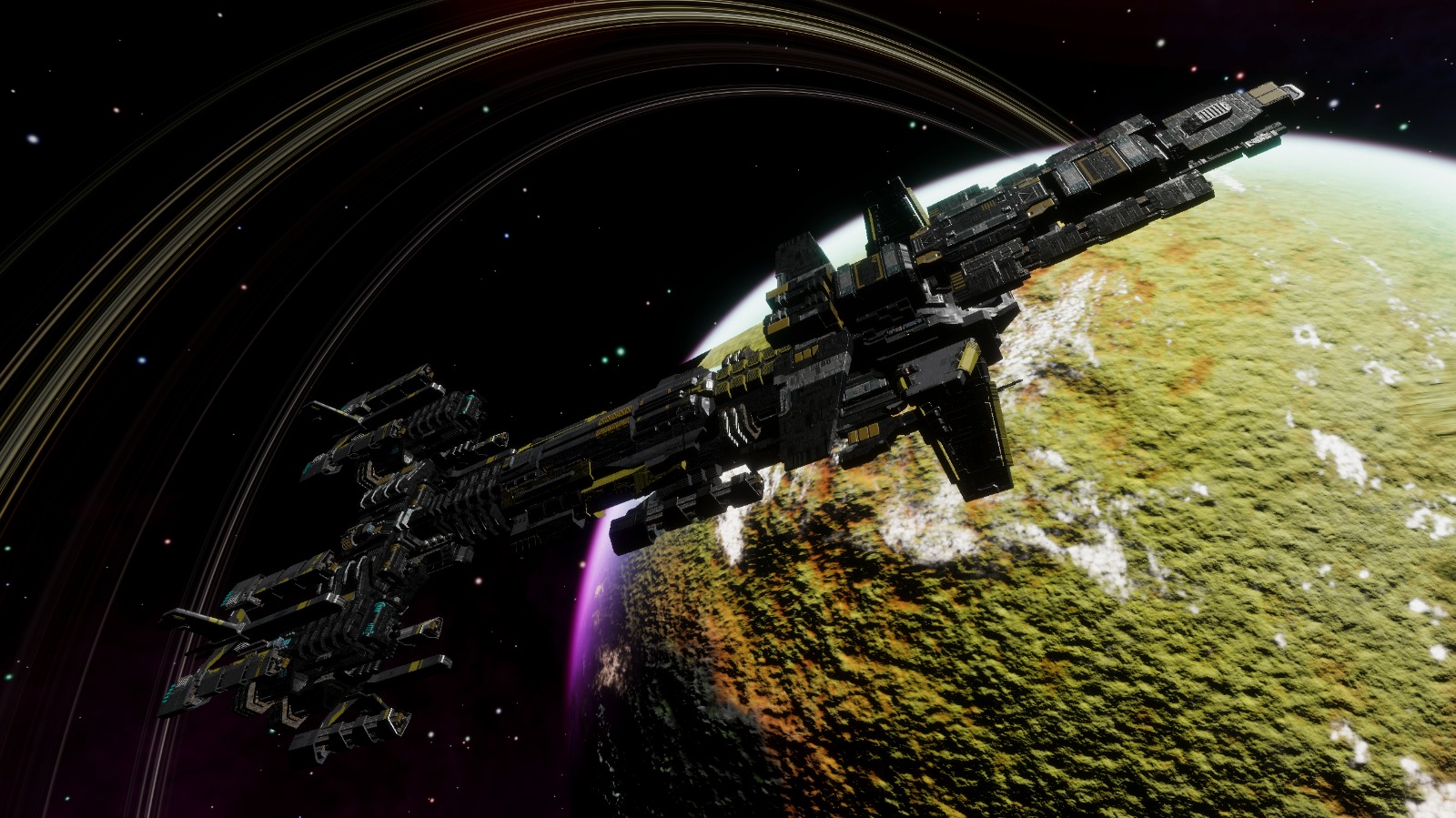 The initial release will, at a minimum contain all the core game elements from base building and research,
to unit customisation and P2P multiplayer. See below for more information...
Campaign Maps
Small (8x8km): 4
Medium (16x16km): 2
Large (32x32km): 2
Orbital (16 x 64km): n/a
Huge (64x64km): n/a
Titan HQ (32x32km): n/a
Total: 8
Multiplayer Maps
Small (8x8km): 5 (inc. 2 subscription only)
Medium (16x16km): 4 (inc. 2 subscription only)
Large (32x32km): 1
Huge (64x64km): n/a
Total: 10 (inc. 4 subscription only)
Premium Edition Exclusive Multiplayer Maps
Ascension (8x8km map): 1
Dominator (16x16km map): 1
Quantum (32x32km map): 1
Maximum: 3
Core Features
Highly Scalable Parallel Behaviour Trees for Tactical Unit Control: Advanced behaviour trees to manage unit command and control functions
Adaptive Hierarchical Task Networks for Officer Hierarchy: Adaptive task planner to create increasingly tactical unit orders from the strategic
Adaptive Deep Neural Networks For Strategic and Computer Opponent AI's: Sophisticated, distributed, and scalable deep learning neural network artificial intelligence (A.I.)
Unit Configuration Blueprint Schematics: Dynamic blueprints for configuring all units, weapons, and technology components
Expansive Tech Tree: Huge tech tree with advanced research options, designed to be unlocked over the course of the entire campaign
No Less Than Five Heavy Armour (Tank) Units: This release will include at least five tanks from the heavy armour division. These are monsters and provide considerable firepower to any campaign!
No Less Than Twelve Combat Troop Units: There will also be at least a dozen different combat troops, either with their own strengths and capabilities to supplement your campaigns
At least six armoured support units: From APCs to Recon units, assault to communications, there will be no less than six wheeled armoured support units for you to draw upon
Accurate Damage Physics: Sophisticated damage assessment routines to dynamically change the behaviour of units based on where they are damaged.
High Performance by Design: Extensive multi-core architecture designed from the ground up to fully exploit modern gaming hardware, plus additional cloud offload support
Secure by Design: Compliance with GDPR legislation is at the heart of the TGU architecture, with both data at rest, and data in transit securely encrypted end-to-end, along with comprehensive player data management and the right to be forgotten
Immersive Gaming Experience: The player always feels that they are fully engaged in the game world, no matter what they are doing - even settings menu and the game store feel part of the TGU
Fully Integrated Game Asset Store: Game asset store to accelerate research upgrades, purchase paid / free DLC and additional multiplayer maps using in-game currency for all transactions (NO pay to win features! Ever!)
TGU Player Profile: Every player has a single profile for everything within the Titan Gaming Universe (TGU) with all future titles accessing a common player identity for a consistent gaming experience
Spectator Mode: Small scale passive spectator support (peer-to-peer) so your wider friend network can watch your game world, the way they want to watch it, as if they were part of the action
Friend Referral Reward System: Referral reward system for both parties to gain in game credit for the successful referral of friends to the game via a range of social media platforms
Single Map Free to Play Shareware Demo Version: Try us out for size at zero risk with a free to play single map version of the game that allows you to explore much of what the full game has to offer
Arcade Action Games as Well as Strategy Games: Ability to launch action games rather than strategy games, allowing all players to pre-place a defined number of units before the match starts
Automated Repair Systems: Rules based automated repair system to take the grind out of prolonging unit life in the field – if they have the fuel
Combat Computer for Routine Task Automation: Automate all those repetitive combat responses to suit your style of game play
Resource & Spawn Point Editor for Custom Games: Resource heat map editor to allows players to edit spawn locations and resources maps for levels that have been completed in single player mode, significantly changing the strategic approach to the map
Profile Driven Unit Configuration and Customisation: Create configuration profiles to allow rapid selection of unit specs for a wide range of combat conditions - assault, stealth, recon and more…
Zentropy Games Hub: A centralised launcher/hub that will manage code and DLC updates, secure player access to our services and coordination with distributed AI services, along with integration with subsequent TGU titles we release.
Campaign Duration: Typically taking between 30 mins and 4 hours to complete a given map, with a total campaign duration of 24 – 48 hours depending on chosen map size, difficulty, and gameplay type
Customisable Unit Aggression: Configurable aggression stance for all units so they will actively attack, only defend against, or hide from enemy units encountered
Helping Hand: A comprehensive training/tutorial/free play map, with a wide range of of A.I. assistance to help learn the basics
Replayability: Full campaign to contain around 60 maps, of which around 30 would typically need to be played to complete the core campaign, depending on their size. All campaign maps are available for multiplayer use, in addition to an expanding list of multi-player only maps
First/Third Person Direct Control Of RTS Units: Drop in to any unit during an RTS game and take direct control to get up close and personal with the action
Limited Edition Ascension Edition with Additional Maps & DLC: Additional 3,000 licenses See Game Editions page for details
Limited Edition Dominator Edition with Additional DLC: Additional 2,000 licenses See Game Editions page for details
Limited Edition Quantum Edition with Additional DLC: Additional 1,000 licenses See Game Editions page for details
A Wide Range of Accessability Features: Dozens of accessibility features to support both physically and cognitively impaired players to provide an enjoyable and consistent gaming experience for all
Realistic Gameplay Effecting Lighting and Weather: Wind speed and direction, ambient temperature, ambient lighting, even how heavy the rain is all directly impact the game play and operation of the game units
Multiplayer Features
Peer to Peer Multiplayer up to 8 RTS Players: Peer to peer non-authoritative multiplayer with up to 8 teams
Comprehensive Matchmaking and Lobbying Services: Create custom games and find other people's games with a vast array of searchable parameters to ensure you get exactly the game and players you want
Multiplayer Host Sets the Available Units, Weapons and Technology Along with Sharable DLC based on What They Have Unlocked: The availability of units, weapons, technology and shareable DLC is always set by the game host where any item they have already unlocked or purchased can be made a available to all players for the duration of that game, creating a level playing field for all
Feature Release 1: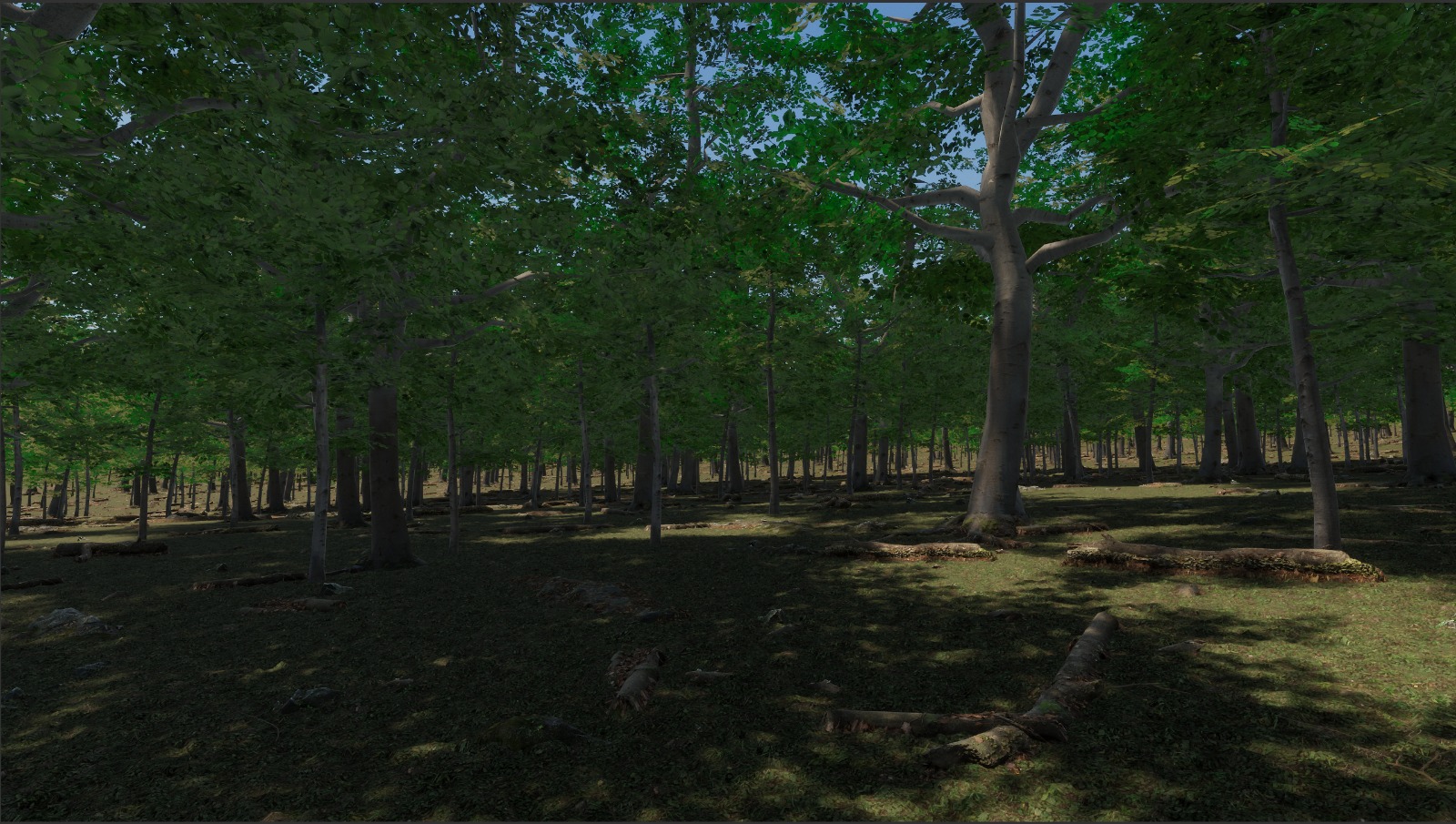 The feature release update 1 will build on this by adding authoritative multiplayer,
along with local AI offloading, ragdoll physics, and much more! See below for more information...
Campaign Maps
Small (8x8km): 8
Medium (16x16km): 4
Large (32x32km): 3
Orbital (16 x 64km): 0
Huge (64x64km): n/a
Titan HQ (32x32km): n/a
Total: 15
Multiplayer Maps
Small (8x8km): 10 (inc. 4 sub only)
Medium (16x16km): 4 (inc. 2 sub only)
Large (32x32km): 2 (inc. 1 sub only)
Huge (64x64km): n/a
Total: 16 (inc. 7 sub only)
Premium Edition Exclusive Multiplayer Maps
Ascension (8x8km): 1
Dominator (16x16km): 1
Quantum (32x32km): 1
Maximum: 3
Core Features
A.I. Offload to Lan Devices: Allows the player to offload CPU and memory intensive tactical and strategic AI functions to other machines on their home network using the same license, by starting the game in secondary mode
Messaging Between Players: Text based messaging to individuals and custom groups within the TGU, across any title
Spectator Mode Offload For Premium Subscribers: As a premium subscriber, you can allow thousands of viewers read only access to your game world, letting them explore the action they are interested as your game plays out, with the ability to snap back to your camera instantly when things get exciting
Realistic Physics Motion with Inverse Kinematic Ragdoll Effects: Hyper realistic ragdoll physics on all non-mechanical units and wildlife to see exactly how it would react to a high energy impact or blast wave
Realistic Unit Destruction with Realistic Fragmented Physics Destruction of Units: Super satisfying detailed fracturing of buildings as you inflict more and more damage upon them, seeing debris rain down to cause secondary damage on nearby units
Command Team Avatar DNA Customisation to Change their Physical Appearance.: Your six strong command team have fully customisable digital avatars for all interactions on the DarkNet giving you total control over the way other players see you
Customising Of Weather, Day/Night Cycles and the Amount/Aggression Level of Native Wildlife for Unlocked Islands in Training Simulator.: Once a given map has been successfully completed, it is unlocked in the simulator giving your total control over environmental conditions, aggression levels, even the type and quantity of native wildlife, both in a single and multiplayer setting
Global Leaderboard Rankings: See where you rank on the global leaderboard with a wide range of filters to customise the ranking process to fit you
Billboards with Customisable Displays Planetside: Billboards attached to facilities and located strategically around the map can display a range of player brag stats
Advertise New Maps, Units, Weapons and Technology On Any Available Billboards That Players Can Interact with to Purchase.: Billboards will also show promotions for items on sale in the Orbital that the player can interact with via the companion app to make purchases or find out more information mid-game
Customisable Star Ship External Modules: Assemble the external appearance of your team's starship by stacking premade modules together by simply aligning their connection points. A wide range of free, paid and exclusive modules being available on the game store.
Customisable Star Ship Internal Module Layouts: Each external starship module has a fully customisable interior that can be populated with preconfigured rooms available from the store or by creating empty spaces and configuring your own from scratch using the wide range of greebles and accessories available
Boss Key Feature Showing Real Time Game States in a Manner that Looks Like Work, Without Interrupting The Gameplay: Worried about your boss, partner or kids seeing you playing when you shouldn't be? A quick tap of the 'Boss' key will display a spreadsheet looking screen that actually contains live operational data and chats for the game you are playing, but in a convincing 'work' presentation...
Internal Layout Editor to Customise The Building Blocks For Starship, Facility And Outpost Internals: The internal layout editor allows you to take any preconfigured or empty room for your starship and, in subsequent releases your facilities and outposts, and customise them to your hearts content, building a custom library of building blocks as you go
Multiplayer Features
Authoritative Multiplayer up to 8 RTS Players: Worried about your friends cheating? Subscribers can benefit for authoritative game servers with a host of additional features running on our ultra secure and resilient Zentropy Cloud Services platform
Meat Sack First/Third Person Mode (Under Direction of AI 'Player'): Turn the existing gameplay on its head and play our an AI controlled RTS game as any one of your available game units, with a range of options and respawn rules to create exactly the style of single/multiplayer game you want
Feature Release 2: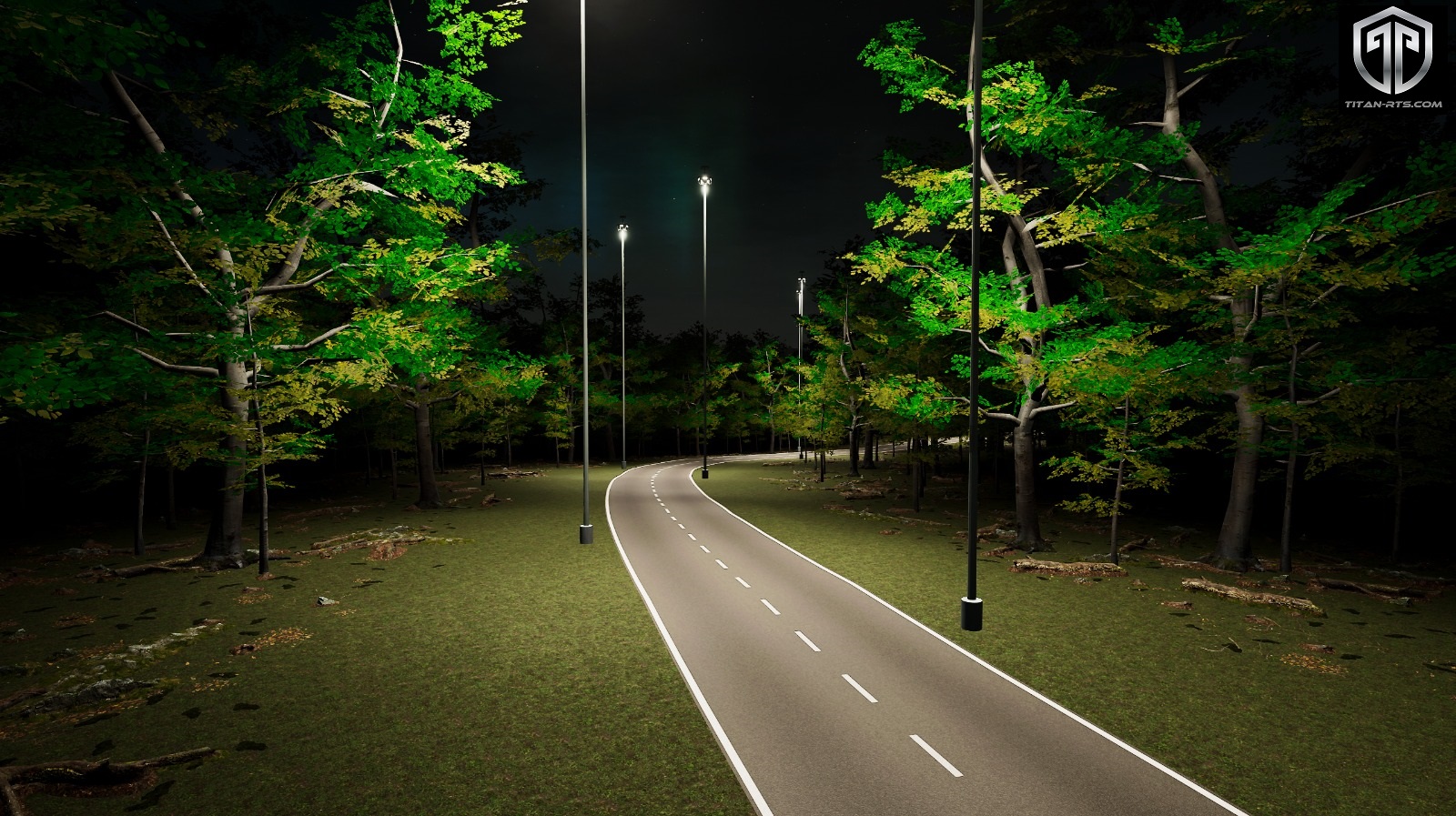 The feature release update 2 adds Mechs and the Titan Orbital,
along with cloud AI offloading, additional maps and biomes, and more. See below for more information...
Campaign Maps
Small (8x8km): 8
Medium (16x16km): 3
Large (32x32km): 1
Orbital (16 x 64km): 0
Huge (64x64km): n/a
Titan HQ (32x32km): n/a
Total: 12
Multiplayer Maps
Small (8x8km): 6 (inc. 3 sub only)
Medium (16x16km): 7 (inc. 3 sub only)
Large (32x32km): 6 (inc. 3 sub only)
Huge (64x64km): n/a
Total: 19 (inc. 9 sub only)
Premium Edition Exclusive Multiplayer Maps
Ascension (8x8km map): 1
Dominator (16x16km map): 1
Quantum (32x32km map): 1
Maximum: 3
Core Features
Benchmarking Features: Proud of your rig? Run a whole host of different game benchmarks to show it off to the full!
Posting of Benchmark Stats And Screenshots: Post screengrabs and stats of your benchmark results to the leaderboard as well as your socials for bonus credit and achievements!
Introduction of Mechs: Fan of games like MechWarrior? These goliaths will scratch that itch! Providing a unique vantage point over the enemy units below
Enhanced Matchmaking Lobby: In addition to more traditional matchmaking and lobby services of the previous release, this adds a more interactive virtual environment to move around and engage with other player avatars as well as various storekeepers as an alternative to the DarkNet for purchasing assets with more localised price variations
Cloud AI Offload for Tactical And Strategic AI Functions: If you want to dedicate every available CPU cycle to your gaming experience, this is the option for you! Offload all the tactical and strategic AI functions to our cloud platform, leaving your rig to focus all it's might on rendering and unit behavioural AI's
Cloud AI Offload for Strategic Ai Functions Only: A halfway house offering to the above, it allows you to offload the more demanding strategic deep neural network AIs to our cloud platform while retaining the more tactical AI's locally
Single Player Cloud Saves: Keep your campaign saves safe and secure by storing them in your TGU player profile on our cloud platform, allowing you to quickly and easily resume game play on another PC any time you need
Enhanced World State Resilience: As a premium subscriber, not only do you get the highest priority resources during peak times, for those really important games streaming to your friends, you can enable ultra-resilience that ensures your game continues uninterrupted, even in the event of an entire datacentre failure! How cool is that?
Support for Anonymising Of Gamer Tags: If you value your privacy, this is the option for you as it allows you to obscure your actual game tag with an alternate name so you don't acquire any unwanted friends during your gaming experience with us
Destructible Vegetation: Tree And Rocks Can Be Burned And Destroyed By Unit Weapons: Allow heavy weapons fire to burn and destroy vegetation, reshape the terrain with craters and more!
Explorable Interiors: Detailed, explorable, interactable AND fully customisable interiors for all facilities available within the technology tree. Build new layouts using preconfigured room modules from the store and create your own building blocks from scratch, the choice is yours! And yes, other players will see your layouts in any multiplayer games you join too!
Explorable Orbital: As an extension to the lobbying and matchmaking services above, the orbital will now come equipped with a range of interior locations to explore and interact with other players in.
Customisable Orbital Accommodation: Every player gets private accommodation on the Orbital, now you can fully customise every aspect of its appearance, upgrade to larger or more exclusive apartments, and invite your friends round for pre and post-game socials, even playing on some retro arcade games and pool tables or watching live streams and replays on the big screen, if you have splashed out for the upgrades
Billboards with Customisable Displays on Orbital Prominade: An extension to the billboards planet side, these focus on showing real time promotions for local retail merchants, promoting the onboard museum of historical wonders, and showing stats and action sequences from other authoritative games currently in play
In Game Weather/Time of Day on the Orbital Shall Match The Host Players Local Weather/Time of Day: If it is day or night, sunny or stormy outside your real window, there is a good chance the view from your accommodation may be the same (requires location services and an internal facing accommodation unit)
Multiplayer Features
Allows Full Multiplayer Functionally In An Environment Not Connected To The Internet By Generating Special Onetime Tokens That Can Be Downloaded From Your Profile To A Usb Stick: Allows full multiplayer functionally in an environment not connected to the internet by generating special onetime tokens that can be downloaded from your profile to a USB stick
Introduce FPS/TPS (non-RTS) "Tactical Engagement Mode" with multiplayer up to 16 players: This mode is specifically for players that are all about the action! With no RTS elements to worry about, carry out more traditional FPS/TPS deathmatches, capture the flag, etc within any of the facilities that you have unlocked or purchased in the main game, using any of the troops, weapons and tech you have previously researched
Multiplayer Cloud Saves: As a premium subscriber, you can extend the above save functionality to include multiplayer games comprised of players on your friends list, allowing large, long running games to be collectively resumed at a later date any time
Feature Release 3: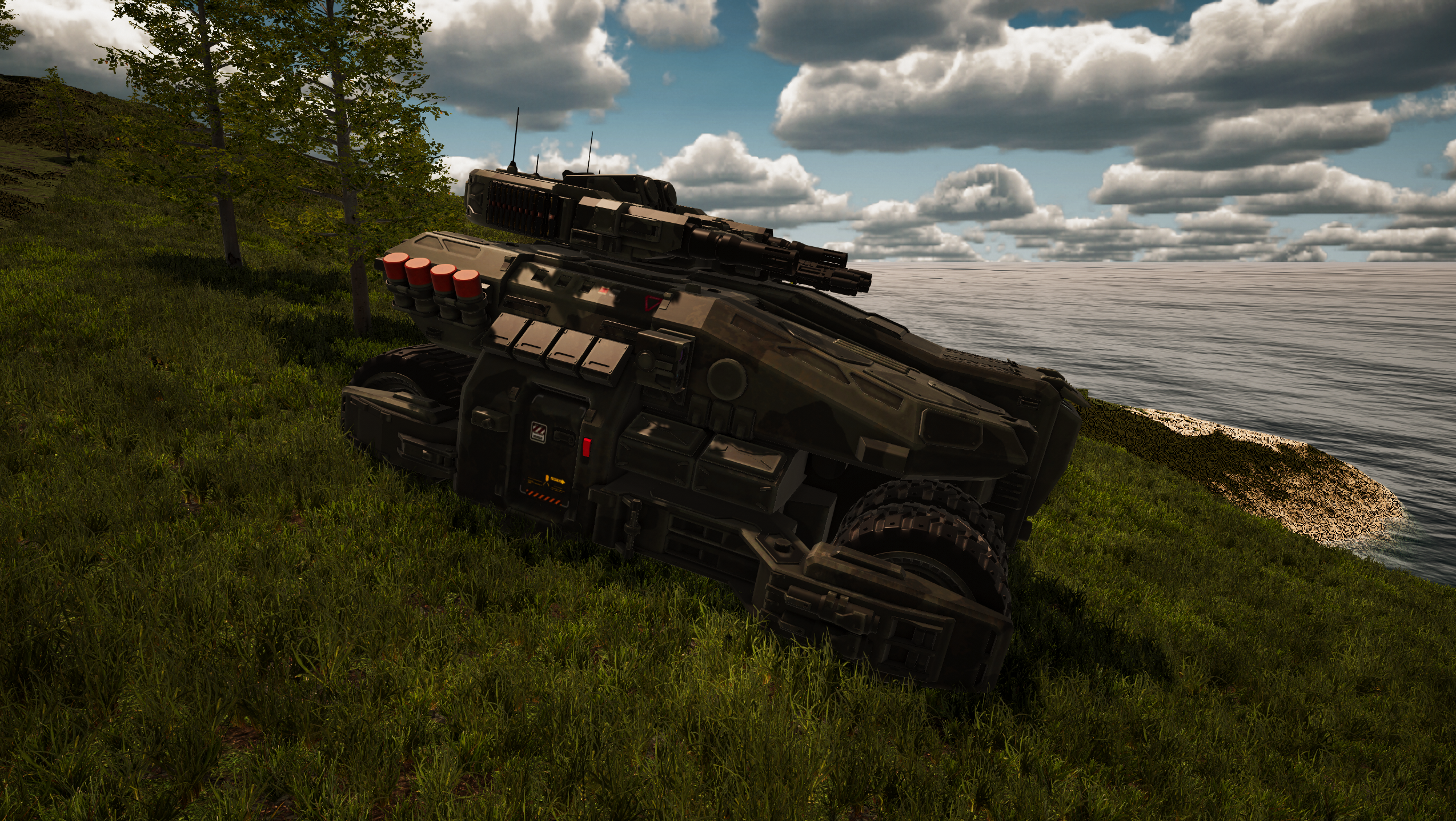 The feature release update 3 adds Drones and multiplayer saves
along with ray tracing/DLSS support and yet more maps and biomes, and more. See below for more information...
Campaign Maps
Small (8x8km): 4
Medium (16x16km): 2
Large (32x32km): 2
Orbital (16 x 64km): 5
Huge (64x64km): n/a
Titan HQ (32x32km): n/a
Total: 13
Multiplayer Maps
Small (8x8km): 3 (inc. 1 sub only)
Medium (16x16km): 2 (inc. 1 sub only)
Large (32x32km): 3 (inc. 1 sub only)
Huge (64x64km): n/a
Total: 8 (inc. 3 sub only)
Premium Edition Exclusive Multiplayer Maps
Ascension (8x8km map): 1
Dominator (16x16km map): 1
Quantum (32x32km map): 1
Maximum: 3
Core Features
Interactive Planetary Progress Map: A fully interactive map will be available from the holo-table on the starships battle bridge allowing you to zoom in to view details of any currently accessible or soon to be accessible island map
Introduction Of Airforce Units: At least half a dozen airforce units (drones) will be available to provide a range of air support services to your campaign
DX12, DLSS Upscaling, and RTX Ray Tracing Support: Fully exploit the very latest GPU hardware with DX 12 and it's support for various ray tracing and upscaling technologies on both Nvidia and AMD hardware
Detailed, Explorable/Interactable Interiors for All Outposts: Expands the concept of explorable interiors in the previous release to include all outposts you have unlocked within the technology tree
Voice And Video Chat for Subscribers: In addition to the standard text chat messaging available to all, standard subscribers shall benefit from voice call support while premium subscribers also get in game video call support
Starship Subjugation FPS/TPS Mode: expands the non-RTS game mode from being set in the facilities and outposts you create planet-side to also include your highly customisable command starship
IOS and Android Mobile/Tablet App for Player Profile Management, and Real Time Player Game Monitoring: A companion app for mobiles and tables that lets you both manage your player profile and make purchases, as well as give real time stats and monitoring of your live game and allows you to dynamically interact with any of the billboards available across the TGU
Updating Architectural Assault FPS/TPS Mode to Include Outposts: Adds outposts as maps for Architectural Assault FPS/TPS game mode
Below Sea-level Tunnels Added to Subscriber Only Maps: In preparation of the naval units in the next release, subscriber multiplayer maps will start incorporating underwater tunnels, connecting lakes to each other and to the ocean with significant tactical advantage once you find them!
Multiplayer Features
RTS Meat Sack MMO Mode up to 128 Players: Expanding the meatsack mode launched in the first funtional update to include forr MMO support with up to 128 human players operating on bhalf of up to 8 'AI' teams
Expand FPS/TPS (Non-RTS) Mode Multiplayer Up To 32 Players: Increase the scale of the non-RTS game mode launched in the previous release from 16 to 32 concurrent players
FPS/TPS Non-RTS Single Player Mode: Adds support for single player non-RTS mode with a range of AI powered enemy players, again, up to 32 players total
Feature Release 4:
Campaign Maps
Small (8x8km): 8
Medium (16x16km): 5
Large (32x32km): 1
Orbital (16 x 64km): 0
Huge (64x64km): n/a
Titan HQ (32x32km): n/a
Total: 14
Multiplayer Maps
Small (8x8km): 1
Medium (16x16km): 2 (inc. 2 subscription only)
Large (32x32km): 1
Huge (64x64km): n/a
Total: 4 (inc. 2 subscription only)
Premium Edition Exclusive Maps
Ascension (8x8km map): 1
Dominator (16x16km map): 1
Quantum (32x32km map): 1
Maximum: 3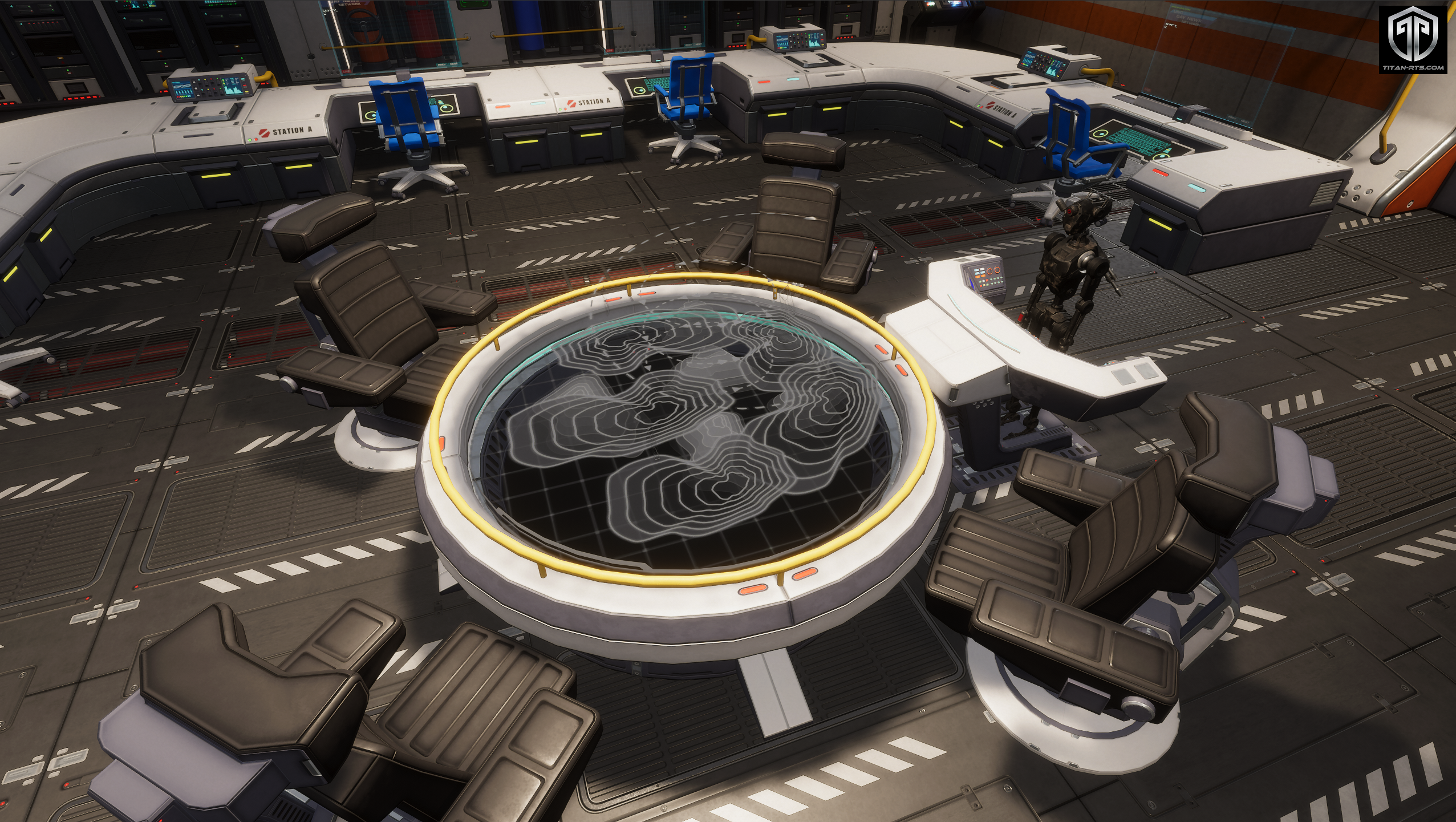 The feature release update 4 adds naval ships and subs and VR support,plus tunnels above and
below the water, more explorable building internal, and more. See below for more information...
Core Features
Game World Recorder: All players can record single player campaign games locally, while subscribers can save the recordings of multiplayer games to their TGU profiles. A range of in game tools allow reconstruction of almost any in game event to be viewed from any camera angle
Introduction Of Naval (Ships and Subs) Units: Over half a dozen navel units added including a mixture of ships and submarines
Social Media Integration: Integration of Recordings in to Social Media With Custom Intro/Credit Text.: A full range of integrations with all popular socials so you can earn a little extra credit by showing your friends just how well you are doing!
Introduction Of Abandoned Facilities And Outposts With Additional Technological Goodies to Find: Abandoned and derelict facilities and outposts include an extra layer of creepy to the game play and cast things in an entirely new light
Detailed, Explorable/Interactable Interiors Orbital Museum of Historical Wonders: The museum of Historical Wonders contains a wealth of discovered artifacts from before the Great Interstellar War. You can interact with the artifacts from that time to find out a little more detail behind early history
Detailed, Explorable/Interactable Interiors for All Mobile Units: All mobile units will have explorable interiors that can be viewed from the unit configuration page and, from first/third person perspective of any of the crew on board. For larger units such as ships, there could be a great deal to explore
Orbital Exploration FPS/TPS Mode: Various interior levels of the Orbital opened up for "Tactical Engagement Mode" FPS/TPS style game play
VR Support (PC/Oculus Quest) For FPS/TPS Modes Only: VR support enabled for "Tactical Engagement Mode" games
Full Camera Control for Recorded Game Playback: Have full control over the camerawork to replay your saved games
Multiplayer Features
Spectator Mode Cloud Streaming (Nvidia Geforce Now) For Premium Subscribers: Leverage Nvidias game streaming service, GeForce NOW to stream spectator mode games direct to the mobile companion app
Increased Scale: Increase Support To 64 "Tactical Engagement Mode" Players, Both Human And Ai: Bordering on MMO scale game play, up to 64 players will be able ot participate in the same fast paced action game
Increased Scale: Increase Support To 16 RTS Players, Both Human And AI: Laying the groundworkld for the larger maps in the next release, we are expanding the number of concurrent players in an RTS game to 16
RTS Meat Sack Mmo Mode Upto 512 Players: Expanding the meatsack mode launched in the first funtional update to include for MMO support with up to a huge 512 human players operating on behalf of up to 16 'AI' teams
Feature Release 5: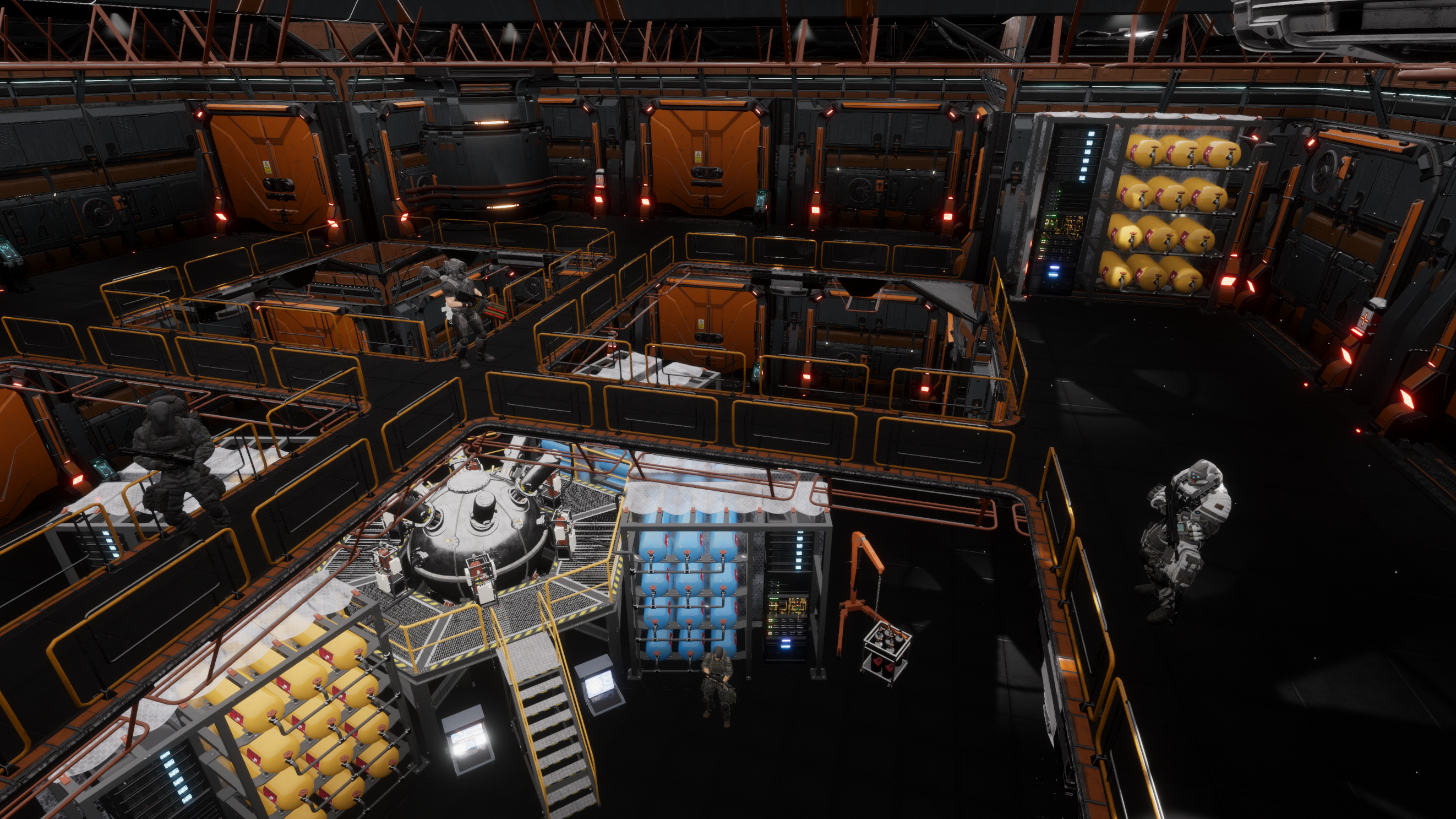 The feature release update 5 adds console support and bigger maps up to 4,000 sq. km.,
along with a companion app, large scale spectator mode for streamers, and more. See below for more information...
Campaign Maps
Small (8x8km): 1
Medium (16x16km): 2
Large (32x32km): 0
Orbital (16 x 64km): 0
Huge (64x64km): 4
Titan HQ (32x32km): 3
Total: 10
Multiplayer Maps
Small (8x8km): 0
Medium (16x16km): 0
Large (32x32km): 0
Huge (64x64km): 7 (inc. 3 subscription only)
Total: 7 (inc. 3 subscription only)
Premium Edition Exclusive Multiplayer Maps
Ascension (8x8km map): 1
Dominator (16x16km map): 1
Quantum (32x32km map): 1
Maximum: 3
Core Features
Console Support - Next Gen Console Support for Xbox And PlayStation Platforms: Introduces support for the latest gen consoles from Sony and Microsoft with full cross platform multiplayer and cross platform license support
Increased Scale - 64 x 64Km Maps.: Pushing the limits of the possible by expanding maps up to a massive 4,000 sq. km in area!
~40K Work Novella Expanding on The Backstory, Game Characters And Several Historical Events: Release of the Novella that dives in to more of the backstory behind the factions, some of the higher value historical artefacts and the dark history of Yang and the Titan Corporation
Detailed, Explorable/Interactable Interiors for Titan Research Labs: Building on the tense atmosphere of the abandoned outposts and facilities in the previous release, the Titan advanced Bio-Research labs contain a host of nasties that will seriously ruin your day
Voice Integration (Alexa/Siri Style): Adds Siri/Alexa style support for premium subscribers to issue voice commands to the game
VR Support (Console) For FPS/TPS Modes Only: VR support for "Tactical Engagement Mode" on console formats
Multiplayer Features
Increased Scale - Increase Support to 32 RTS Players, Both Human and AI: Allowing you to get the very best from the larger maps, we are expanding multiplayer support for RTS games up to a whopping 32 concurrent players, being a mix of human and AI (THIS is why you want AI cloud offload!)
Increased Scale - Increase Support to 128 FPS/TPS Mode Players, Both Human And AI: MMO scale game play now supported, with up to 128 players will be able to participate in the same fast paced action game
RTS Meat Sack MMO Mode up to 1,024 Players: Expanding the meatsack mode launched in the first functional update to include for MMO support with up to a massive 1,024 human players operating on behalf of up to 32 'AI' teams